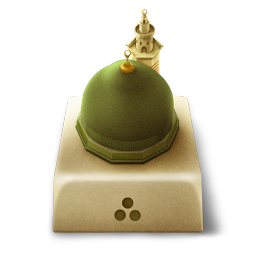 Before nearly thirty years, one of the respectable fellows contacted me and told me about one of the benefactors, named (Om Ali), who donated to build a mosque, therefore we proposed on her to build it in a poor area that needs this mosque and the Muslims there can't build it. We went to the Republic of Malawi, south of Africa Continent, we were shocked by what we saw there of miseries and pains in which our fellows live and we are ignorant.
Hundreds of thousands of children were not able to pay the simplest costs which keep the dignity of man such as (drug for a patient suffering from Malaria which costs no more than 10 fils, feeding a hungry one with meal not exceeding 15 fils or paying the school fees for a poor student not exceeding 500 fils Kuwaiti per year).
We were inobservant because of the prosperous life we live in our country until we woke up by this visit. Therefore, we fined that we must conduct an organized work so that the charity projects continue not only in Malawi but also in the whole Africa continent. At this time, we saw the good within the hearts of people in our community and the serious desire to stand beside their fellows who are less lucky than we are.
Thanks to ALLAH, Malawi Muslims Committee was established in 1981; however, there was a need in Malawi and other Countries. Therefore. The name was changed to (Africa Muslim Committee) in 1984.  Over the time, we thought once again in the name because our developmental programs and aids  included the Muslims and non- Muslims. Thus, we chose the name (Direct Aid). This occurred in 1999. thanks to ALLAH and the prays of the good like you, this institution grew until it became a big tree throwing its shadow on millions of those who benefit from  its human, social, health and educational service as well as  its mosques, schools, wells and various charity projects.
Finally, we have nothing to do but raising our hands to ALLAH thanking him because it is He who opened the way of good for us, and may ALLAH awarded the fellow (Om Ali) and others who encouraged and supported us to go in the way of charity works. We ask ALLAH the Almighty God to collect us under his mercy in the day of doom.
May peace and blessing of ALLAH be upon you .
Your fellow
Abdul Rahman Hamoud Al Sumit