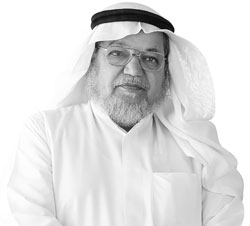 1981, a friend phoned me and told me that a good-doer, named "Umm Ali," donated to build a mosque, so we suggested it to build it in a poor area that needs this mosque where Muslims cannot afford this.
We went to the Republic of Malawi, south of Africa. And were shocked by the tragedies and pains that our brothers live while we know nothing about them.
Hundreds of thousands of children were unable to pay the simplest costs that preserve human dignity such as (treatment for a malaria patient costs no more than 10 fils or providing a meal to a hungry costs only 15 fils or paying tuition fees for a poor student that costs no more than 500 fils a year).
We were negligent because of the luxury life we are living in our country until we paid attention to this visit. We had to do organized work for continuation of charitable projects not only in Malawi but also all over Africa, in the meanwhile we were seeing goodness in the hearts of people in our societies and the firm desire in helping their brothers who were not granted such wealth as we do.
Thanks to God, Malawi Muslims Committee was established in 1981, however other places were needy too. In 1984, the name was changed to (Africa Muslims Agency), and over the time we rethought about the name, as our development programs and our assistance reached Muslims and non-Muslims, so we chose the name (Direct Aid Organization) in 1999.
With God's aid and benevolence of benevolent people like you, DAO has grown into a large tree that shadows millions of beneficiaries of its human, social, health and educational services, mosques, schools, wells and various charitable projects.
In conclusion, we cannot help but thank God who opened our eyes to the path of charity, and may God reward our sister "Umm Ali", and her ilk, who encouraged and supported us to proceed in the charity work. We ask God to gather us and you in the shadow of his mercy on the Day of Resurrection
Peace, mercy and blessings of God be upon you.
your brother
Abdul-Rahman Hammoud Al-Sumait