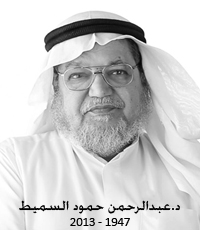 Dr. Abdul Rahman Hamoud Al Sumait was born
On 30 / 11 (Zul-Qa'dah) / 1366 AH – 15 / 10 / 1947 AD
Returned to the Mercy of ALLAH, Thursday morning
On 8 / 10 (Shawwal) / 1434 – 15 / 8 / 2013 AD
Baghdad University Graduate – Faculty of Medicine – July 1972
Diploma in Heat Area Diseases – Liverpool University – April 1974
Specialized  in McGill University- Montreal Public Hospital- in the internal medicine and the disease of digestive system – July 1974 , December 1978
Researches in Liver Cancer , London University – Kings College Hospital – January 1979 , December 1980.
Practitioner at Montreal Public Hospital (1974-1978).
Specialized Physician – Kings College Hospital – London (1979-1980)
Since 1983, he dedicated himself to work in Direct Aid ( Africa Muslims Committee previously ) as a general secretary, then chairman until 2008.
Chairman of Charity Work Studies Center.
Chief Editor of Al Kawthar Magazine.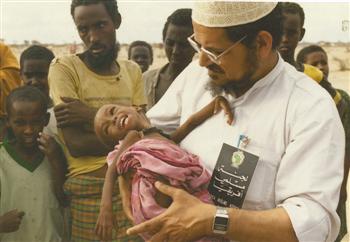 The open between pancreas and colon – published in the Canadian Medical Society Magazine.
Cancer of the remains of stomach after the good ulcer surgery – a research that was submitted in the conference of Royal Physicians College In Canada – Quebec  City – February 1979
Examination by telescope  for checking  amoebic swelling in Colon – it was published in Digestive System Telescope Magazine – edition 3/1985  at  the united states of America.
Studying the importance of the emergent telescope in the cases of digestive system bleeding (applications on 150 cases), it a research that was presented in the Digestive System Conference ,  Montreal Public Hospital in 1978.
Vitamin (B12) as a factor to cure the liver cancer (it was not published).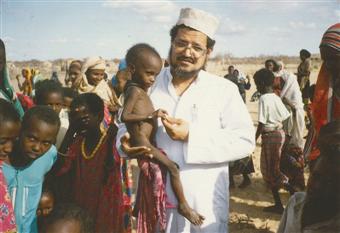 Labyyak Africa Book
Africa Tear Book (with others).
Journey of Good in Africa Book " A massage to my father"
Antimour Tribes In Madagascar  Book
Features of Evangelizing Book, Scientific Study
Managing the crisis faced by the labors of the Islamic Organizations (Under Printing).
Safety and Evacuation in Disputed Areas .
Al Boran Tribes Book
Al Dinca Tribes
Manual of Relief Centers Management.
Ghabr'a Trible Book (in press)
Mijikenda Tribes of Eastern Kenya Book
Passenger's Bag Book (in press)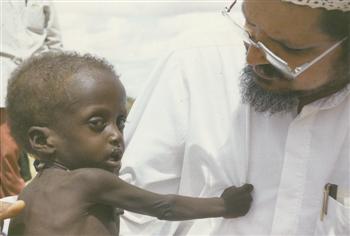 The role played by the media  in the charity work – a research that was delivered in Arab Management Conference in Cairo 1989.
Modern Management  in the Charity Work – a lecture that was delivered in Emir Naif Academy  1999.
Human Resource Research," Experience of  Direct Aid" chamber of commerce and industry in Al Damam
Hundreds of Islamic Articles in various newspapers and publications.
founder member and chairman of a branch affiliating to Muslim Physicians Society, United States of America and Canada 1976, East Canada Branch.
Founder member, Branch of Muslim Students Society in Montreal, Shirbrok, etc 1974-1976.
Founder member, Malawi Muslims Committee, Kuwait 1980
Founder member, Kuwaiti Relief Committee.
Founder member, International Islamic Charity Authority – Kuwait
Founder member, International Islamic Council for Call & Relief – Kuwait.
Member at Charity Rescue Society – Kuwait.
General secretary of Africa Muslims Committee since 1981 until 1999.
Chairman of Direct Aid since 1999 until 2008.
Member At Kuwaiti Red Crescent Society – Kuwait.
Editor –in- chief of Al Kawther Magazine since 1984 till his death (GOD bless his soul).
Member at the council of trustees of Islamic Call Organization- Sudan.
Member at the council of trustees of Science & Technology University – Yemen.
Chairman  of the board of Faculty of Education – Zangbar
Chairman of the board of Faculty of  Shariya and Islamic Studies- Kenya
Chairman of Charity Work Studies Center – Kuwait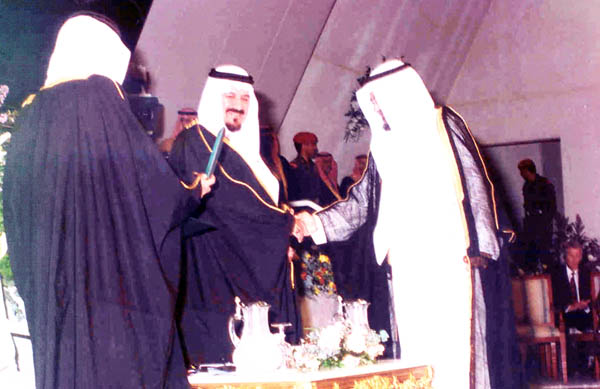 Award of chairmen of the Gulf Cooperation Council held in Muscat,1986
Prize of King Faisal Ben Abdul Aziz "May Allah Show Mercy to him" for serving Islam and Muslims 1996.
Award of the Gulf Cooperation Council for serving the scouting movement.
Award of the two rivers of the first class provided by the Republic of Sudan 1999.
Prize of Sheikh Rashed Al Noaemi, the governor of Ajman Emirate 2001.
Honored PH.D in the field of Islamic Call from Om Dorman Islamic University in March 2003.
Fars  Award from the president of the Republic of Benin 2004.
Prize of Sheikh Hamdan Ben Rashed Al Maktoom for Medical and Human Sciences- Dubai- Emirates  December 2006
Al Sharekah Prize for Human and Voluntarily Work 2009.
Fars Award for Charity Work  from Al Sharekah Emirate 2010
Honored Certificate from Voluntarily Organizations Council from Arab Republic of Egypt – Cairo.
Charity Work Prize from Al Sheikh Mohamed Ben Rashed Al Maktoom, governor of Dubai. – for Human and Charity Work.